Below are some great links to all things MINI. If you know of a great site then let us know, we can post it on here for others to visit and enjoy.
Have your own MINI website? Let us know!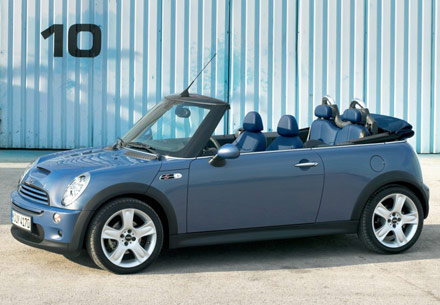 MINI Sites
Everything MINI...
MINI.com
The Official BMW MINI Site.
Go MINI Magazine
The Official Magazine for the New BMW MINI.
The Great Russ Swift
A great site dedicated to the man, the car, and those aweseome stunts.
.
Car Domain
Need to see more MINI's? This site should keep you going for a while!
MINI Info
Wan to know the latest news on MINI? Look no further.
Anglian Mini Club
A well established regional club for the classic mini.
Genuine Mini Cars
Great site for all classic bits. They also do bits for the new mini!
Mini Addiction
Are you addicted to MINI's? Get yourself on here then! Very Nice Site.